St Vincent & Martinique
Category: Caribbean
Created: Sunday, 17 February 2013 15:50
Written by Roger Boxall
Hits: 2014
St Vincent and Martinique
St Vincent & Grenadines
After wonderful sail we arrived to Union island on Monday morning, 14 January 2013. We had heard that most what was the anchorage in Clifton Bay had been taken up by moorings, it wasn't the case at all, plenty of room to anchor provided you don't mind the "boat boys" roaring past in their wooden runabouts at twenty knots!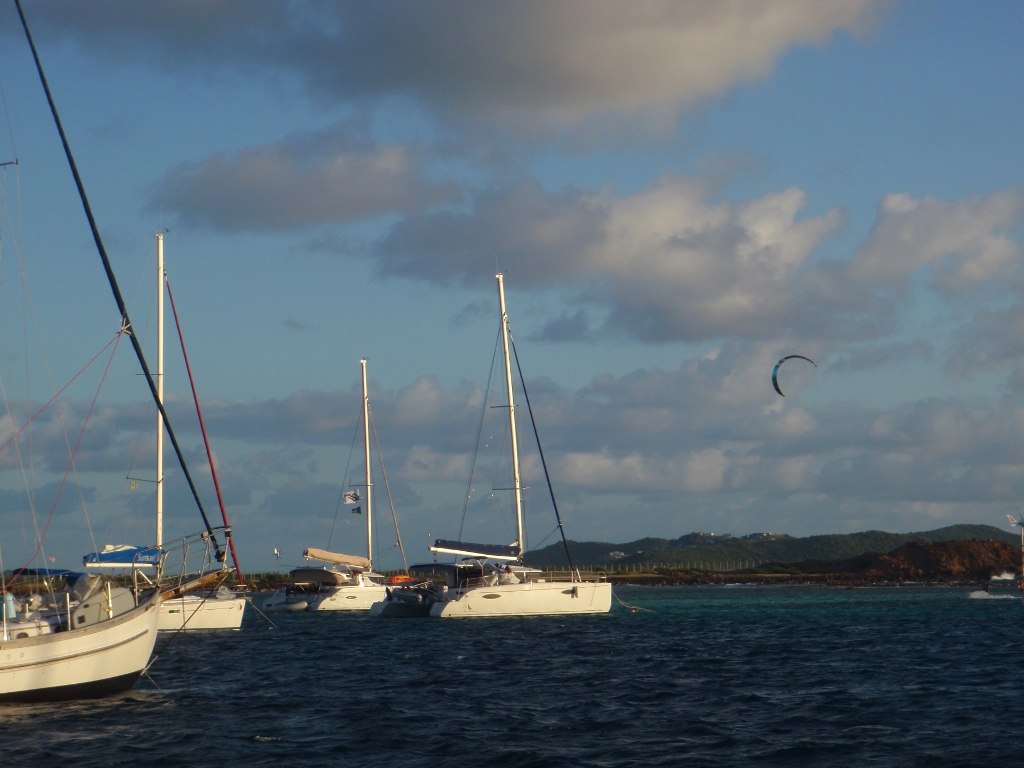 Check in was simple and soon our memories came back, it was four years since we were here. The primary reason for coming to Union was to catch up with friends Richard and Jan from SY Scorpio whom we last saw just before we sailed from the Caribbean to Bermuda, almost four years ago. They have been chartering Scorpio in the Caribbean since then and had just delivered their last guests to Union the day before. Unfortunately they had to go to Granada, a few miles South and wouldn't be back until Wednesday so we did a little exploration and relaxation. Fruit and veg from the small stalls in the village square were delightfully presented, all polished and shining, many hanging in string bags, and tasted as good as they looked, we were back for more. There was also a kite surfing school but unfortunately fully booked. Richard and Jan sailed in and joined us for dinner, we had a lot of catching up to do!
On Thursday we both sailed the 25 miles, again East of North, 22 degrees, to Bequia, again we had very favourable wind direction and strength, needing just one short tack.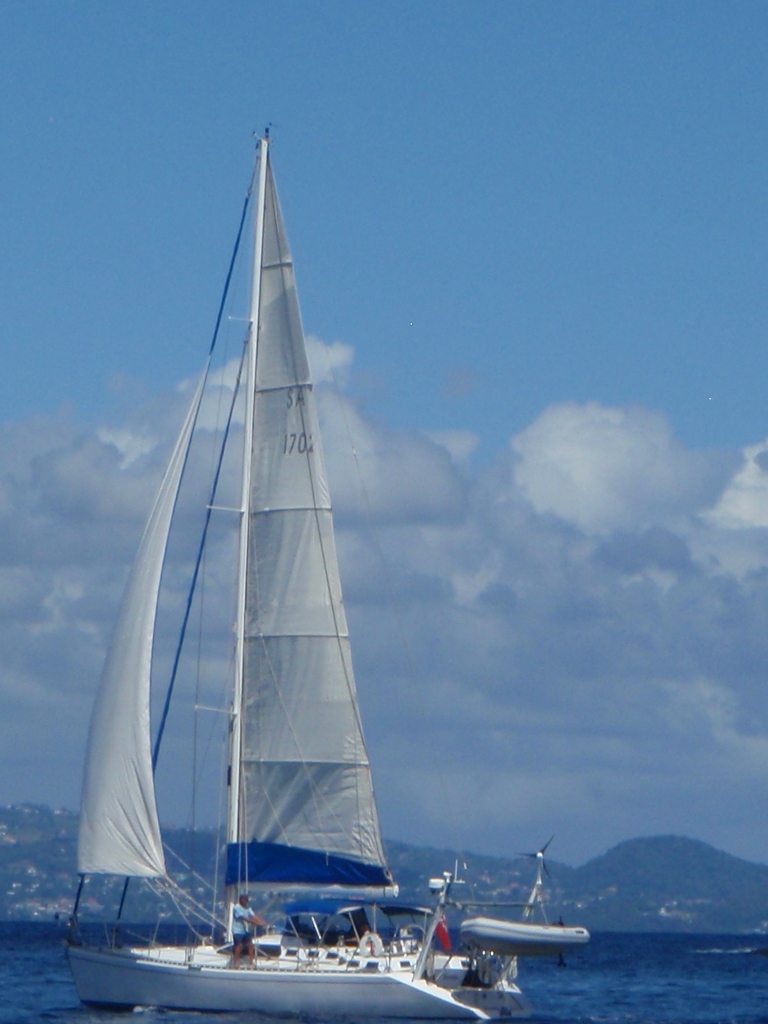 Bequia was another wander down memory lane, incredible how much comes back once you start walking around. We were able to check out of Saint Vincent and the Grenadines even though we were going to Saint Vincent as we were to stay in Cumberland Bay, not a "port of entry". Officials here were far more relaxed than in Tobago! Friday was a beam on sail for a whole 15 lovely Caribbean sea miles to Cumberland Bay. We had heard bad reports about Saint Vincent security, things like armed robberies on cruising yachts, but Richard and Jan had been many times and in fact it was one of their favourites islands and bay. When we got there we could see why. The boat boys came out to greet us, yes they were looking for business but were not pushy or over bearing, just friendly. The bay is steep to requiring an anchor and stern line to the shore. On shore were just a few small buildings, a visitors centre (closed) and little, very simple, restaurants.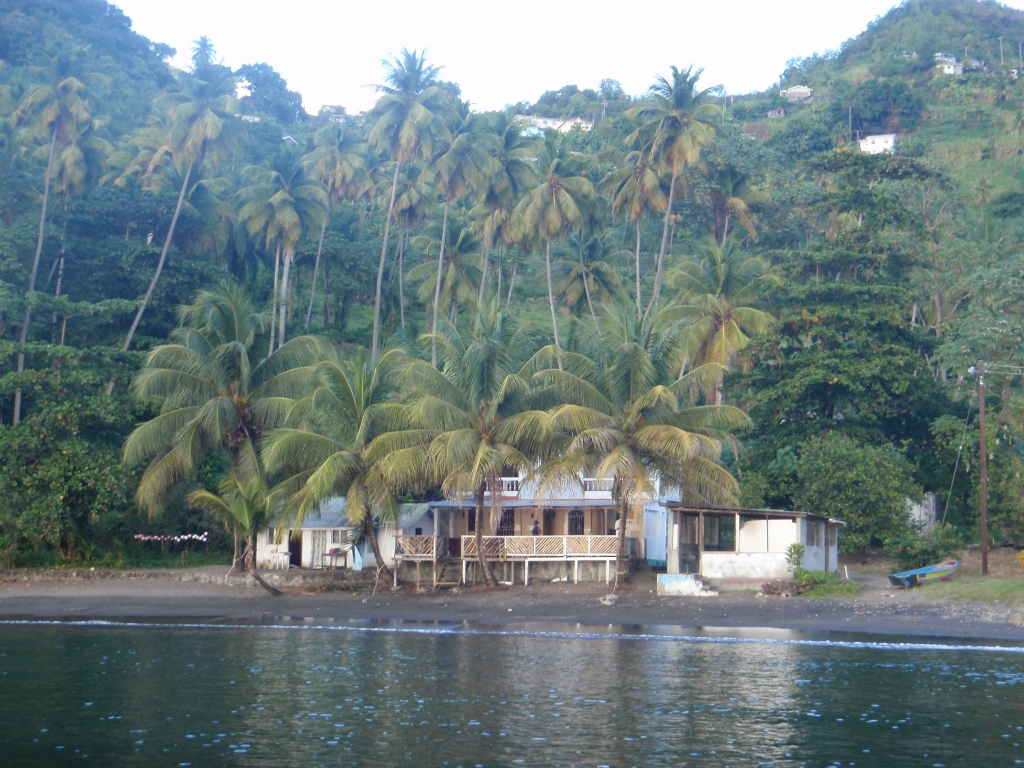 Locals came out in dinghies, some rowing, offering dinner menus, fresh fruit and veg as well as fish. We bought some of the locally, right there in the bay, grown fruit and veg, didn't look anything special but the passion fruit ($2 for 15) and tomatoes ($3 for almost a kilo) were the best we had had anywhere.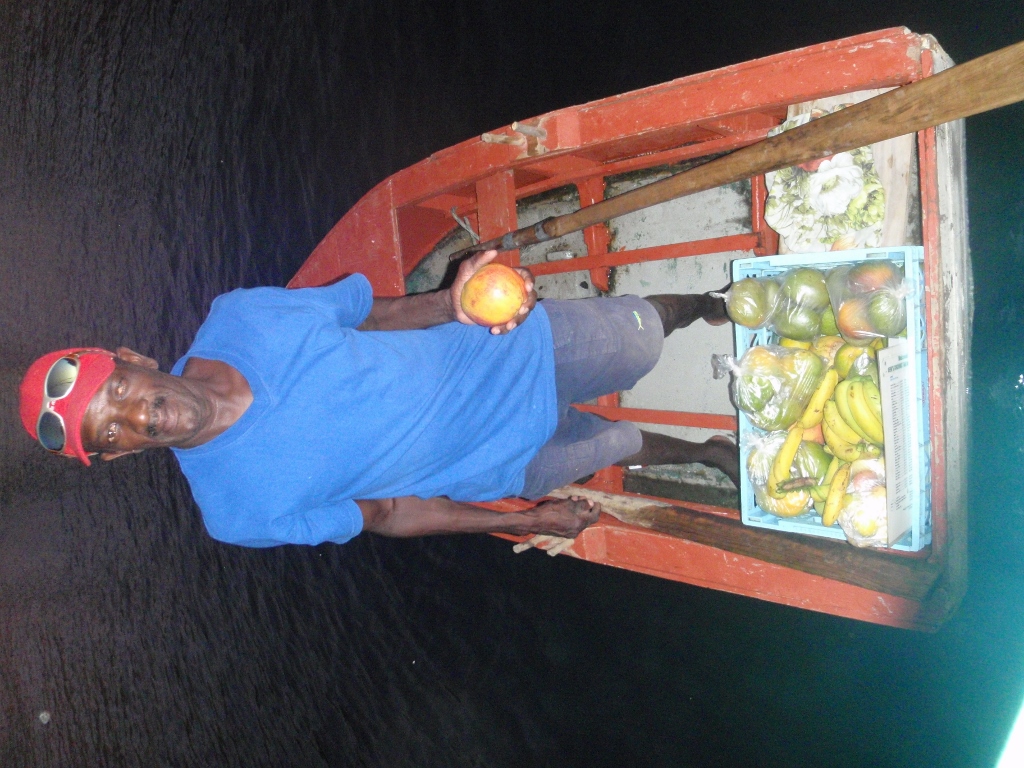 Richard and Jan recommended Mojito restaurant, we pre ordered from the very short menu, Callalloo soup, locally spiced chicken, finished off with bananas flambe. The four of us were their only customers, service and table setting was superb in open air, concrete floor and plastic furniture. And the food, one of the best eat out meals we'd had for a whole $30 for us both.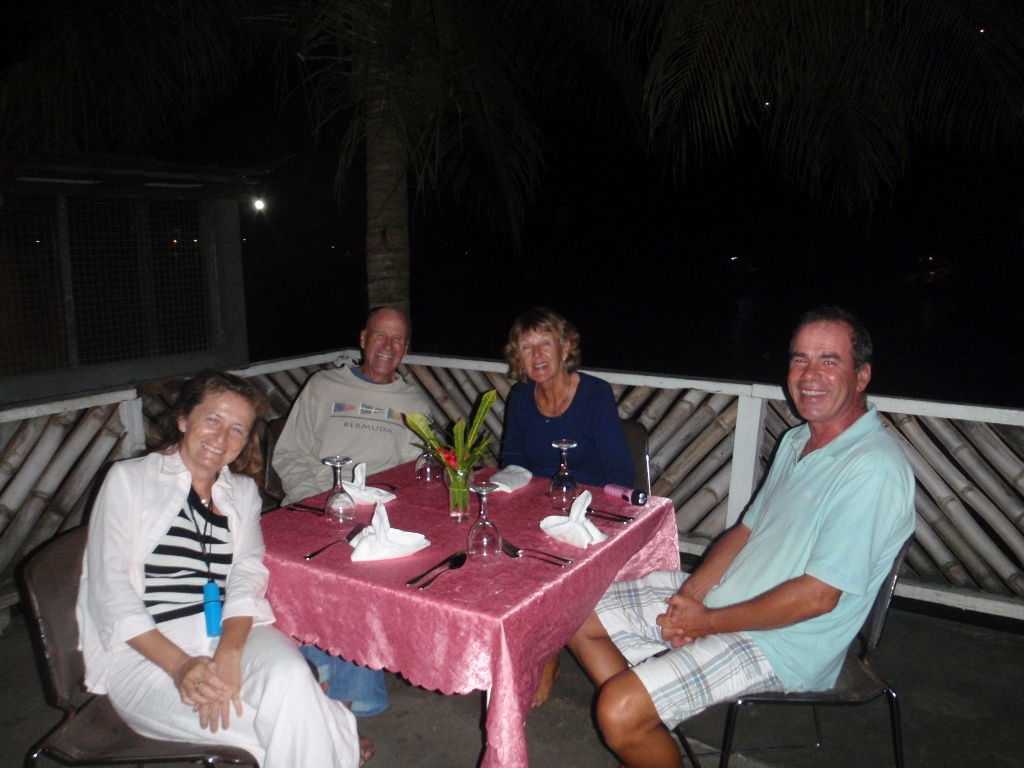 Next night was a wonderful beef curry on board Scorpio, followed the day after by an early start for the fifty mile sail up to Rodney Bay on the Northern end of Saint Lucia. After a late afternoon arrival Richard and Jan joined us for sundowners and goodbye as we were heading to Martinique and they staying in St Lucia primarily to repair their freezer that had quit in Bequia. Our mission was to get Sasha's Morton's neuroma right foot attended to. We had been provided a rheumatologist contact by a doctor in French Guyane and, by email, had an appointment for Tuesday 22 January. In addition we were to meet up with Aussies Catherine and Peter on Southern Cross whom we had maintained intermittent HF radio contact with since Cape Verde.
Martinique
It was starting to become a bit of a habit, another beautiful sail to the clear calm waters Saint Annes bay on the Southern side of Martinique. Check in at nearby Le Marin was the simplest of any, walk in, go to a pc, fill out the form, hit the print button, take the printed form to the officer, pay €5, form is stamped and hey presto you're in. Le Marin is so huge anchorage with three or for equally huge marinas, probably over five thousand boats all up. Then of course all the shore based support, chandlers, workshops, restaurants, food stalls, markets, supermarkets etc, etc, even a Beneteau dealer. One of the supermarkets, Leader Price, even had its own dingy jetty complete with shopping trolley return. Yes another stock up opportunity although we still had a fair bit of French wine from Korou, seems we aren't drinking enough.
We found Southern Cross, with Catherine and Peter on board, also anchored in Saint Anne bay, a lot closer to the shore, for good reason, they were picking up free wifi. Not so us, we had tried all three networks here, Orange, Digicel and Only, none had an option for a data, internet connection prepay for a smartphone. The only way to get data on the phone was by contact and for that you needed a French address. For our travels so far, France has had the least convenient and most expensive communications. Our only option was to use a usb connected sim card direct to the pc at a cost of €10 per 100mb with the Only network. Sasha had huge frustration, it was so slow, and would just disconnect for no apparent reason, no chance of using skype.
On to better things, we saw the foot doctor on 22 January and he booked Sasha in for surgery on 28 January. After a couple of trips to the hospital by bus we decided to relocate to Fort de France anchorage, right in front of the city centre, a much shorter bus trip to the hospital and the centre of action for the run up to carnival. Southern Cross joined us there and we enjoyed Catherine and Peter's company. On Saturday, before Sasha's operation we all went to the first pre carnival activities and parade. Demo cock fights, traditional old Martinique dress and of course the parade which was all about rhythm. About thirty brightly dressed prancing drum bands danced past over a period of more than two hours. At least we had a small taste of carnival.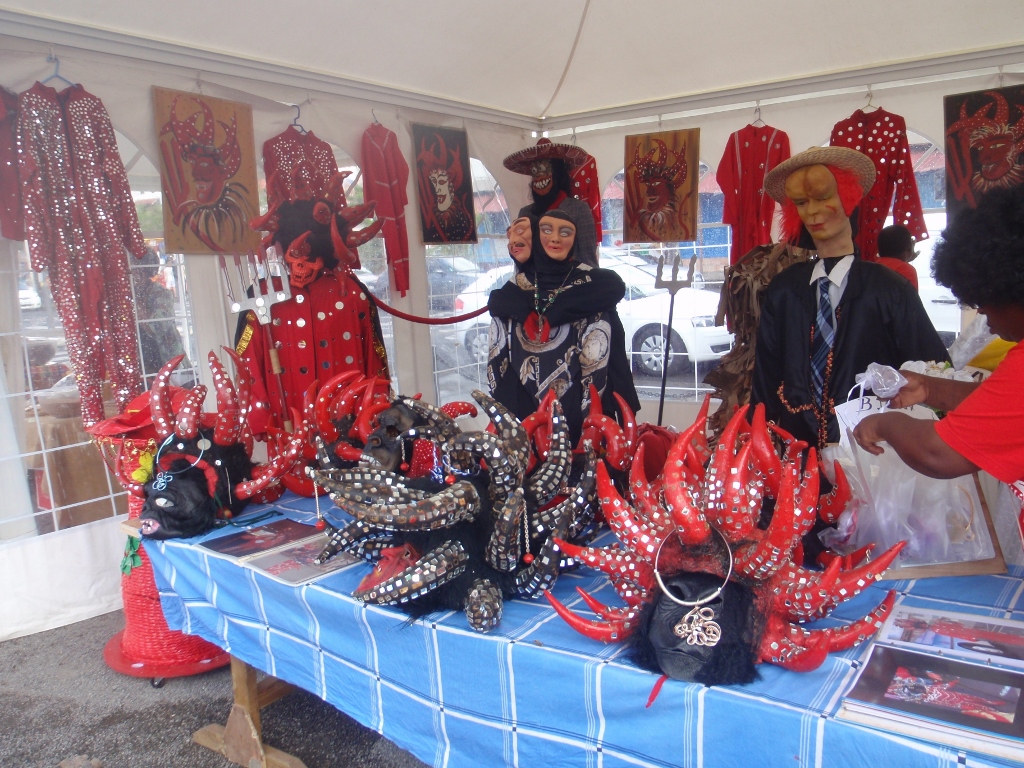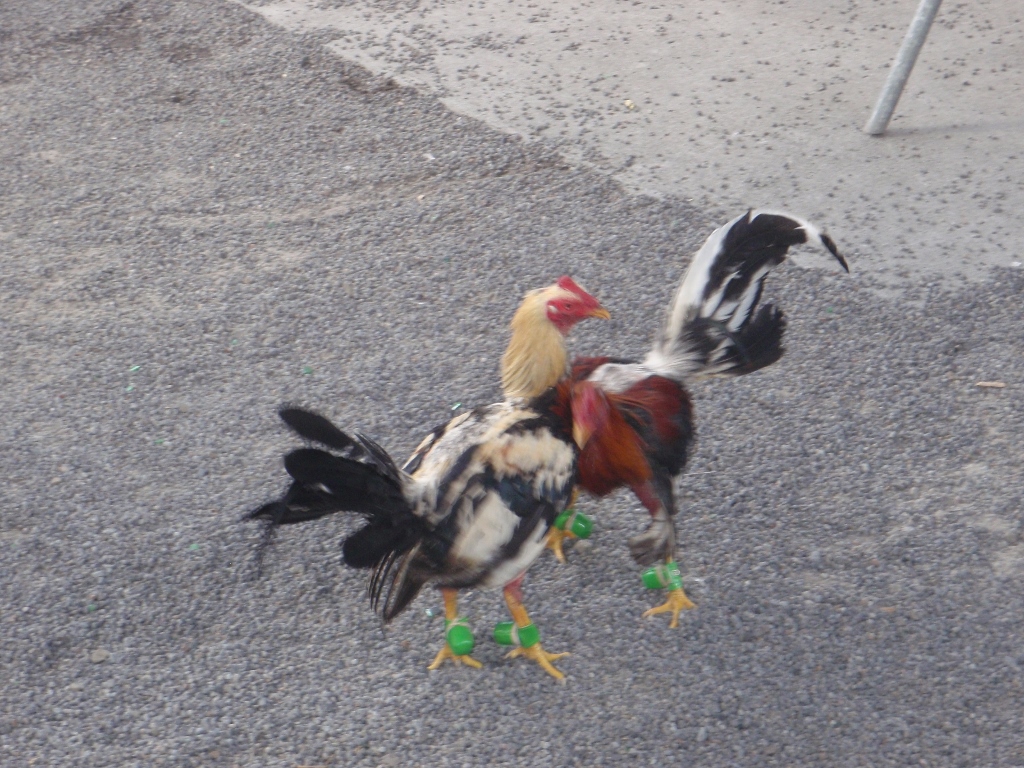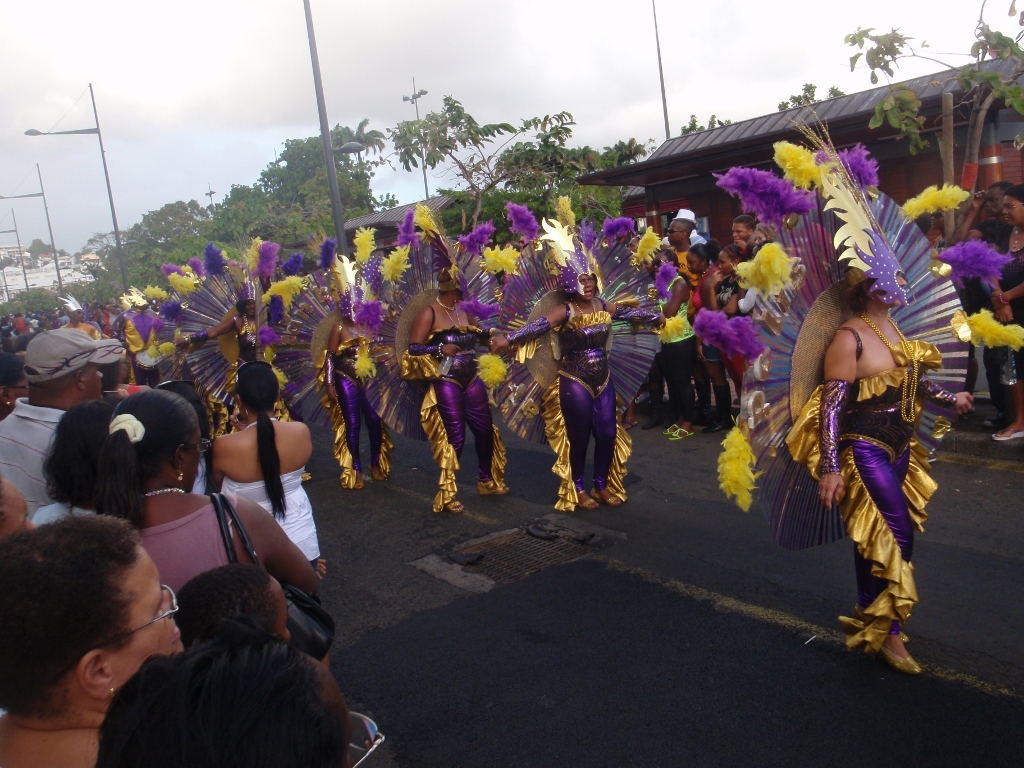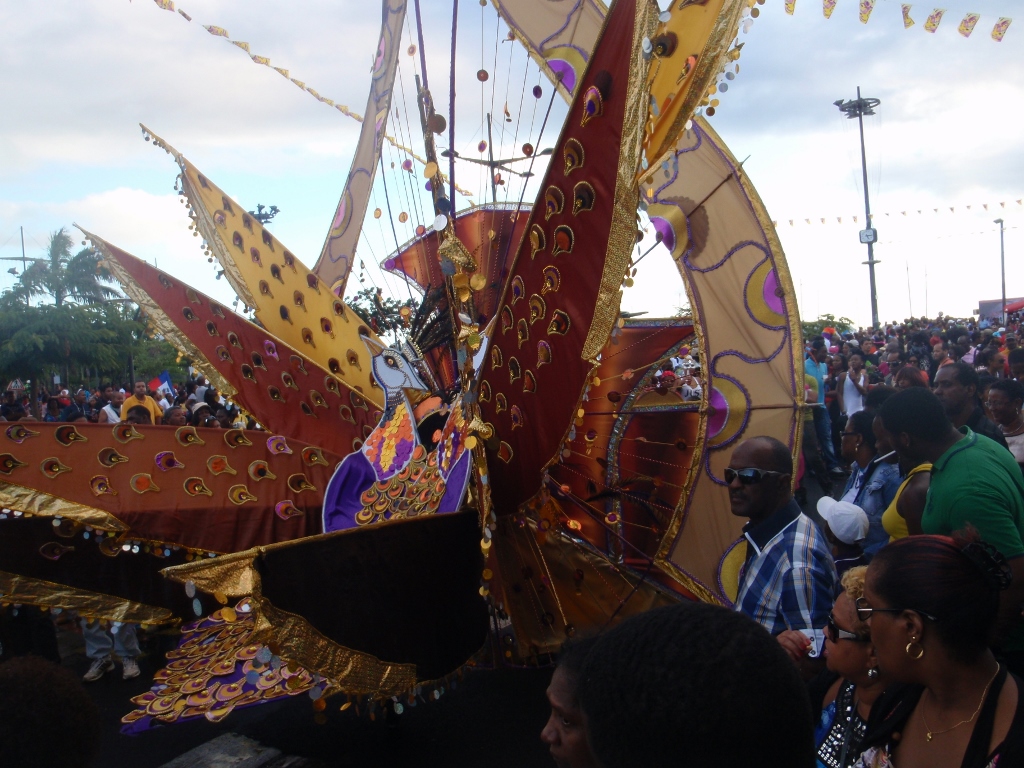 On Monday morning it was off to the hospital first thing to check Sasha in for her operation, appointment time 7am, to be the first cab off the rank. The orthopaedic surgeon did two operations before getting to Sasha but she was still ready to leave, in a wheelchair, at pm as out was done under local anaesthetic. The next few days were very quiet, making sure Sasha did nothing to jeopardise her recovery.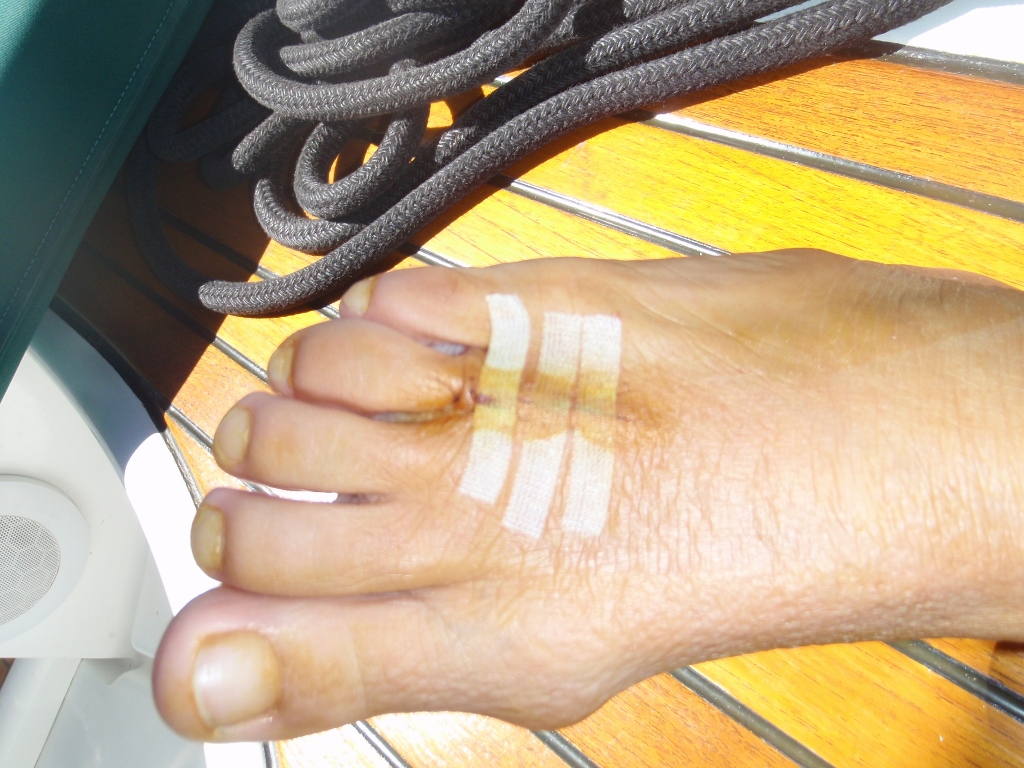 On Thursday it was back to the hospital for check-up and she got the all clear so we immediately started preparations for the two day sail up to the US Virgin Islands and looking for a good weather opportunity.
I checked us out, got a few last minute bits and pieces, like a lovely new Metabo cordless electric drill, and we sailed at a very respectable 8 am on Sunday. At first, sailing up the Western, lee side, of Martinique, we made slow progress and thought we wouldn't have a chance to making the Southern most island of St Croix by Monday evening but once away from the Martinique wind shadow we had beam on winds of 15 to 20 knots allowing us to easily average over 6 knots getting us into Gallows Bay and the town of Christiansted St Croix mid afternoon, another beautiful sail, save the loss of another lure on too big a fish. Immediately we checked into the USA, or so we thought. Visa checked, forms filled, finger prints taken and "entry number"given. According to the local border protection officers we did not need a cruising permit, contrary to internet feedback. Next trick, get a US sim card and internet connection for the phone, should be easy in the good old USA.