Marmaris, Turkey, winter
Category: Mediterranean
Created: Tuesday, 17 November 2009 17:02
Written by Roger Boxall
Hits: 1803
Wintering In Marmaris
Wintering in Marmaris, Turkey
It was mid afternoon as we sailed into the large, 6 mile
across, almost fully enclosed,
Marmaris bay and headed for Marmaris Yacht Marina, in the far South Western corner. Man this
place was enormous. By radio we were allocated a berth on India, pontoon, one
of 14 fixed or floating jetties and docks. On India floating pontoon we were No
56, about half way along. This was our second go at "Med mooring",
bow in and so close to the boats on either side that you only separated by you
fenders. Connected to power and water we settled in for the first night of our
4 month stay, the longest yet by far, in a marina. We caught up with Aussie
friends, Jane and Mark, on Nine Lives, whom we had met in the Bahamas, its a
small world!
Back on board we hit the cot. In the middle of the night I
heard something on deck, didn't sound like a cat, we had seen several earlier,
more like the sound of a possum, like we used to get sometimes in the ceiling
of houses at home. Didn't think anything of it. Later I woke with a start
thinking something fury had touched my arm, hadn't been drinking, least not to
excess, thought I must be dreaming. Next I could  hear strange noises in the galley so got up
to investigate. It was coming from one of the cupboards which I opened to find
that something had been gnawing away at the lid of a container with breadcrumbs
inside. No doubt, we had an unwanted visitor, a rat. Sasha was petrified! What
a welcome to marina life. Next morning the local cruiser communications net on
VHF radio channel 69 I introduced us as new arrivals and asked if anyone had
rat traps they could lend us. We quickly became known as the rat boat! First
night we set 2 cage style traps, with trap door that was triggered by the rat
trying to eat the bait in the middle of the cage. No luck, we could hear him gnawing
on things in the galley although we had removed all food not in sealed
containers. In the morning we found empty traps and evidence of the rat chewing
away at plastic containers, the wood of a bulkhead and, worst of all the sealed
plastic coated cork top of my best bottle of brandy that was bought at the home
of brandy in Spain of my brandy connoisseur sister Helen. This morning we
reported rat (now named Ben) still at large on Ednbal. Two further traps were
offered, the more traditional style, giant spring loaded mouse traps. Sasha did
some research on the net to find that rats are most attracted to peanut butter,
it is even used as the reward for rats during training for movies and the like.
She also looked at rat control as we wanted to go chat with the marina manager
and rather than just complain, have some constructive suggestions. We also
found that a boat, on the same pontoon jetty and 6 away from us also had a rat
on board 2 weeks previous. Off we went to the office to see the manager, Demokan
who turned out to be almost Aussie, having aspent many years in Sydney. He
loved the place. He took time to listen to us and came out to look at our boat
location. After the previous rat issue the 2 weeks before he had the local pest
control company come out and set special rat traps around the grounds. So began
a relationship with, ending up a rather humorous relationship, with Demokan.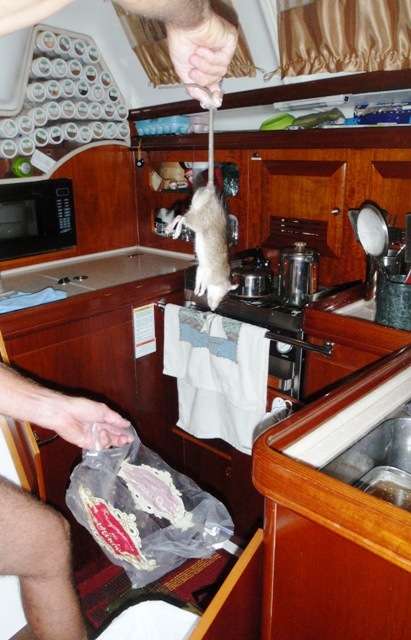 Next night  with a
total of 2 traps we put different bait in/on each, peanut butter, cheese (of
course!) apple and bacon and went to bed with our new precautions in place.
From now on, whenever we were not on board or at night, we completely closed up
Ednbal. At 2AM carchunka, got the bastard, cause for much happiness and relief,
especially for Sasha, not so much for poor Ben! We were happy to report the
demise of Ben to the Marmaris Bay Cruisers net in the morning and took
"the body" to the office to convince staff who had said "no rats
in this marina" that there certainly was at least one. Ben was unceremoniously
buried in a big rubbish bin.
Two weeks later Ednbal was hauled out of the water by the
smaller of the 2 travel lifts, the 70 tonner (the other was 330 tons capacity)
and laid to rest on the hard standing for a 2 month stint, amongst 2 to 3
thousand others. We continued to live on board using a hose from the galley
sink outlet onto a 40lt bucket, emptied twice a day, for our only place to wash
anything. Now it was into maintenance activities. Quite a few things were done
over the 4 month period, 2 on the hardstand and 2 more in the water over
winter:
new
main sail, spinnaker repair washed, headsail washed, headsail spare
repaired and washed, install new main sheet outhaul and headsail furler
line,
mast
base holes for pulley pins drilled and sleeved,
new
fwd cabin cupboard built,
original
liquor cabinet revamped, 6 bottles to 9, new wine rack cupboard built,
galley
sink resealed to corian top,
remove
air conditioner, clean and repaint, install new stainless A/C base tray,
relocated A/C venturi for condensation water removal,
install
additional high capacity bilge pump,
anchor
and chain re-galvanised, windless overhauled,
dingy
cover reinforced, dingy handles removed, cleaned and re-glued, dingy
stainless fittings removed, aluminum re enforced and fittings refitted,
generator
raw water impeller changed, generator oil changed, oil and fuel filters
changed,
engine
paint touch ups,
remove
and overhaul leaking generator seacock,
replaced
brass stern tube water inlet with stainless,
fiberglassed
prop shaft stern tube to hull join ,
rub
down bottom paint and reapply antifouling, 3 coats
installed
new speed transducer (warranty replacement),
mast
head TV radio repaired,
saloon
metal speaker covers repainted,
check and
lubricated all rigging fittings,
hull
topsides polished, 3 coats,
new
starboard side spreader flag hoist installed,
new
safety rail mounted "dodgers" fitted,
cockpit
teak seating re-varnished, cockpit table stripped and re-varnished,
outdoor
Bose cockpit speaker replaced under warranty,
install
new LED strip lighting in cockpit,
bimini
to deck fixings replaced, re-waterproof bimini and dodger,
made
new teak pulpit seat and step, new stainless bow ladder designed and
installed
Wintering in a marina does have some positives, mainly the

social interaction and fitness improvement. Each day we went to the gym and
swam in the pool, although Sasha piked out when the temperature started to drop
and as did I, although only for a week when the water was below 12C. We
frequented the lovely sauna on the 4 days per week it was open. Each Wednesday
was 10 pin bowling, fresh food market in town Thursdays, Friday night happy
hours at the marina bar sometimes with karaoke. Sunday night movies in the
marina restaurant, even a week of intense Turkish language lessons.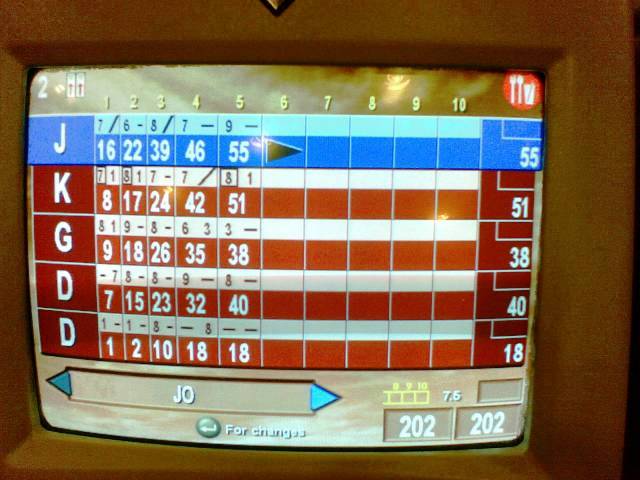 We attended
Halloween, new year, and several other parties as well as dinners on others
boats.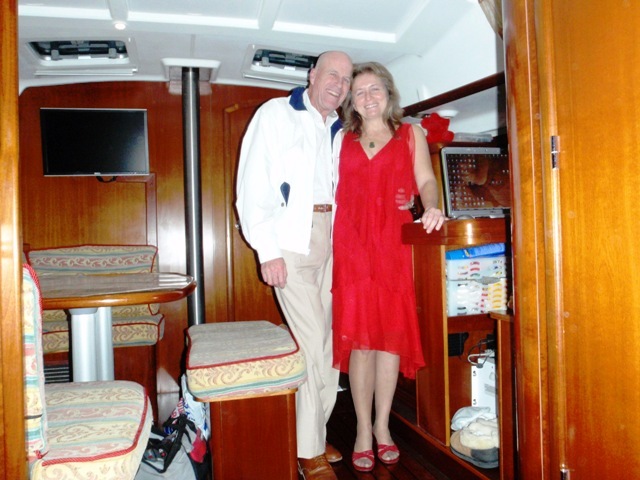 Our main input was the organisation of Sunday walks. This entailed
finding a walk path or trail reasonably newby, doing a reconnaissance walk
during the week and taking all those interested (usually 10 to 20) on the walk
n Sunday morning, weather permitting! There is a photo album showing the life in Marmaris, work and play.
A big day was 26 January, Australia Day. There were 5 Aussie
boats so we decided to do something. I arranged, with Demokan, to have the bar
stock some Oz beer, all that was available in Marmaris's main supermarket was
Fosters, it had to do. Demokan ordered it in. Sasha got to work on the PC and
put together a play list of Oz music and, the day before, cooked 6 dozen small
Australian meat pies. We bought plastic bottles of ketchup, took off the labels
and marked them tomato sauce (we couldn't find tomato sauce which is of course
what you have with meat pies). The marina I.T. man set up a very nice sound
system in the bar which we decorated with flags, Australian and Boxing Kangaroo
and we took over! On the morning net I played a little of Down Under (Men at
Work) over the net and announced Australia day in the bar that evening with
some Aussie tucker. We had a good turn out and, as usual when cruisers find
anything for free, the pies disappeared in no time.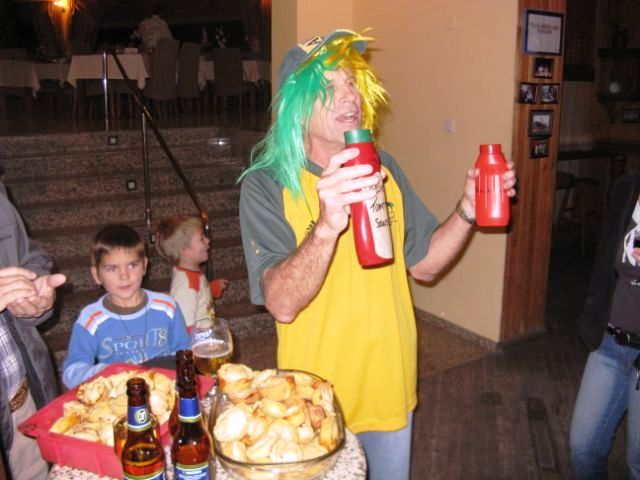 The highlight was a guy we
had got to know, Bob from the English boat Spring Fever who had spent some time
in Oz touring around with his wife Leslie on a motor bike about 20 years ago.
To win a wager he had learnt and recited the famous Oz poem The Man From Snowy
River by Banjo Paterson. It is no short poem, I don't know how many verses but
it takes 10 to 15 minutes! Bob hadn't recited it for several years and didn't
have the words but reckoned he could give it a go. After suitable lubrication
he stood at the bar and, the attention of all, recited the whole poem
flawlessly, unbelievable!!!
However, very early on, we knew that wintering in a marina
was not part of cruising for us. We soon began planning for next winter, likely
to be spent on the Northern part of the Red Sea.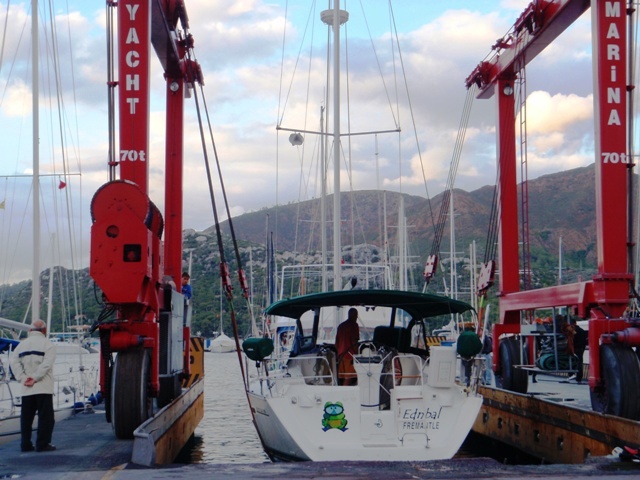 In February, after Ednbal went back into the water, we spent
a couple of weeks visiting family and friends in Perth then stopped off with
friends Nenad and Patricia, in Abu Dhabi on the way back. Abu Dhabi, 
now there's something different. A man made wonderland in the desert
with an extraordinary amount of wealth in the hands of the local population.
The population makeup of the United Arab Emirates is quite extraordinary, 7
million people, 2 million local Arabs, 2 million Pakistani, T million Indians
and about 1 million other foreigners. Nenad is a manager for one of the electricity
organisations, paid well, so he and Patricia lead a bit of a high life.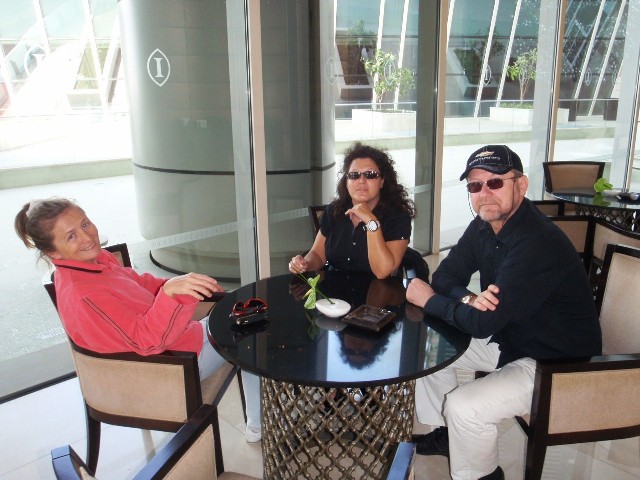 Huge
300 sq metre 9th floor apartment overlooking the sea, gets around on a new
Chevy Camaro with all the fruit including 430hp engine , engages valet parking,
a lot of eating out at classy restaurants, you get the picture. Almost the dead
opposite of us retiree cruisers! We had a great few days with them before
returning home to Ednbal on 2 March. Have a look at the photo album with highlights of our stay in UAE.