Portugal mainland
Category: North Atlantic Ocean
Created: Friday, 17 July 2009 16:57
Written by Roger Boxall
Hits: 1600
tugal
Trip
From Azores To Portugal mainland
Unlike the trip from the Bermuda to the Azores, trip Azores to the Portugal was
pretty much uneventful, nothing broke or went wrong. We totalled over 800
miles, landed in Cascais, Atlantic port
of Lisbon.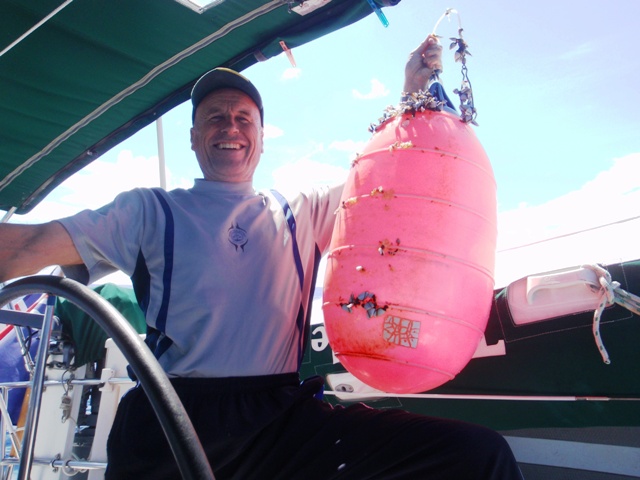 We left San Miguel Island Thursday afternoon, last day of June, a little earlier than we had expected to
catch the Westerly wind as the forecasts
showed Easterly to as far out as the forecast
predictions go, about 10 days. We left with another yacht, same as ours, and
kept in touch by VHF radio although they were going to another port a bit
further South of Lisbon. First few days, wind has been light but we were
generally heading the right direction averaging about 100nm per day.

The last
two days were arduous as wind increased in strength and we had to be extra
careful when crossing very busy shipping channel along the European coast. We
arrived in Cascais on 10th July, few days before Sasha's birthday and
with two weeks to spare before Roger's departure to Australia.
Haven't had so much luck with the fishing, caught 4-5 kg tuna
(albacore) a day out of Lisbon, we have been trawling for at least 10 days
since we last caught a fish. The only thing we have caught was a bird that
dived in for the lure when it was about 50 meters out at the back. We were able
to let it go and it flew off.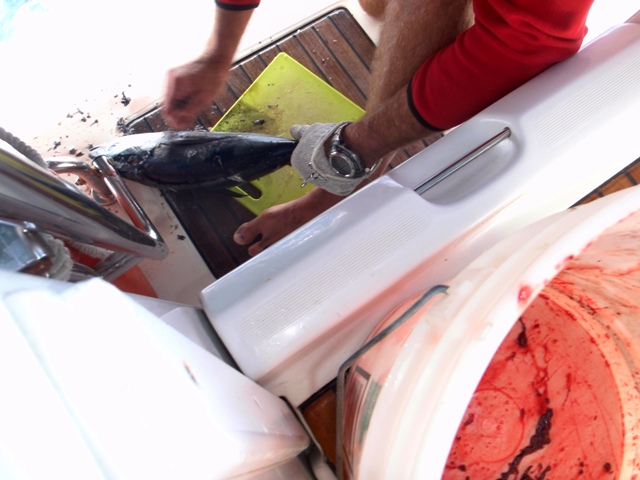 We were not actually staying in Lisbon, but in a bay at the river called
Cascais. It is a lovely little port city, I guess a little like Fremantle but
with much more in the way of old stone forts and buildings. Unfortunately it is
also one of the prime tourist Mecca
in Portugal
and we are here at the height of holiday season, so it is very, very busy.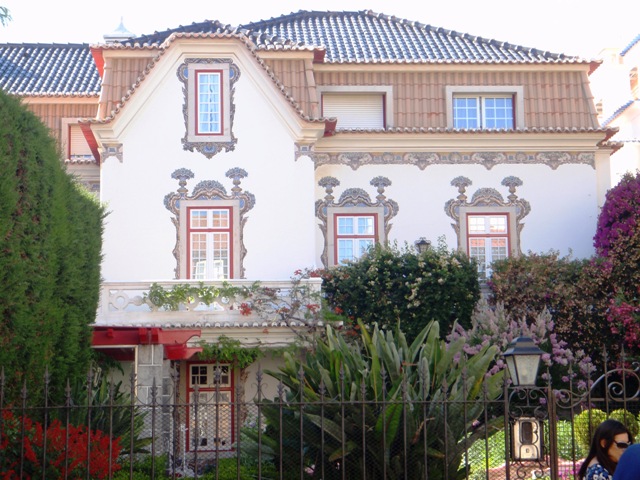 Portugal - Mainland


After a good
night's sleep in the anchorage, bay of Cascais, it was time to look around the
very touristy town of Cascais. To our surprise there was, amongst the 10
anchored yachts, an Aussie flag. Simon, on board Woolloomooloo had been in the
area for some months chartering so he knew all about the place, most helpful.
The town was steeped in history both due to its fishing heritage and having
been one of the summer playgrounds for Portuguese royalty and aristocracy over
the centuries. Now however it was obviously local tourist Mecca with sand
beaches and streets packed with holiday makers especially as we were at the
height of the summer season. While there were thousands of people swimming at
beaches we were not so keen with water temperature a chilly 18C and equally
chilly, almost continuous chilly North wind. OK when you are out of the wind
and in the sun but as soon as the sun set the temperature dropped rapidly
requiring jumper and trousers at night, not quite our idea of summer!  A must was to try the local cuisine at a
restaurant frequented by locals as recommended by Simon. Char grilled Sardines
washed down with local beer were just wonderful.

With a large well stocked
supermarket nearby we took the opportunity to restock, I looked after beverages
while Sasha looked after the rest, fair deal I thought.
Next a look
around a little further afield. Lisbon was a short 30 minute train ride and has
all sorts of historical and cultural sights, cathedrals, museums, art galleries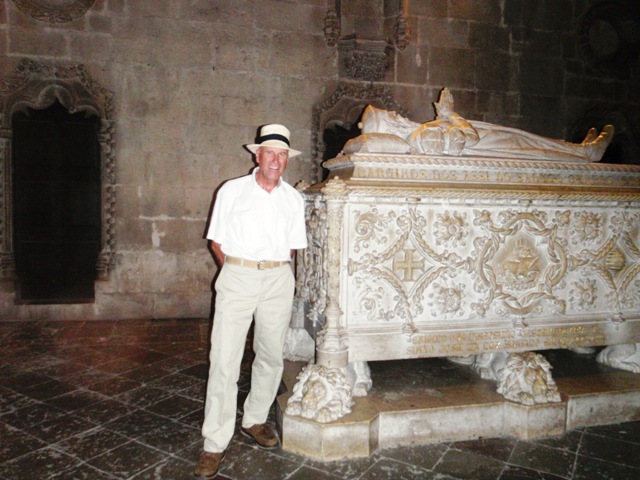 etc, we saw our fair share.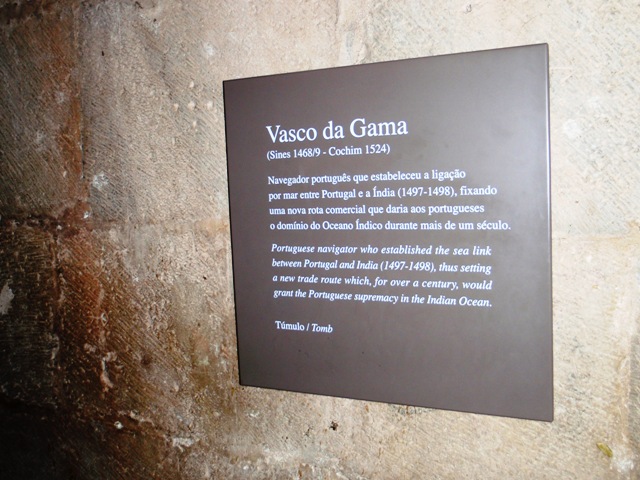 One real stand out thing was the roads and
footpaths.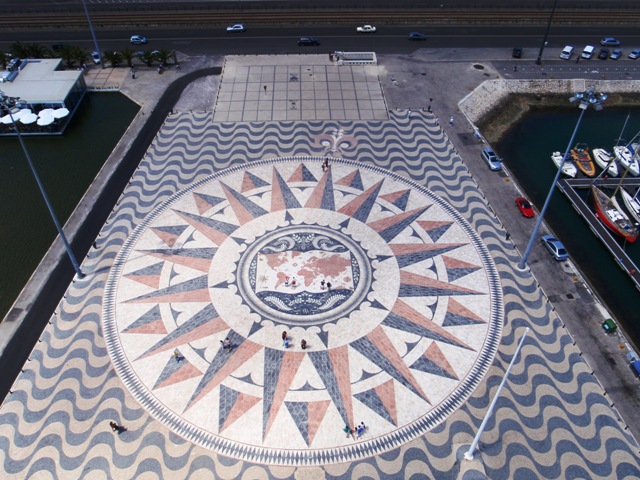 As was the case in the Azores, most of the city roads were cobble
stone while the footpaths were patterned stone in cream and dark grey. Another
"must see" place is the area of Sintra where there are several
castles and fortifications spanning some 1000 years.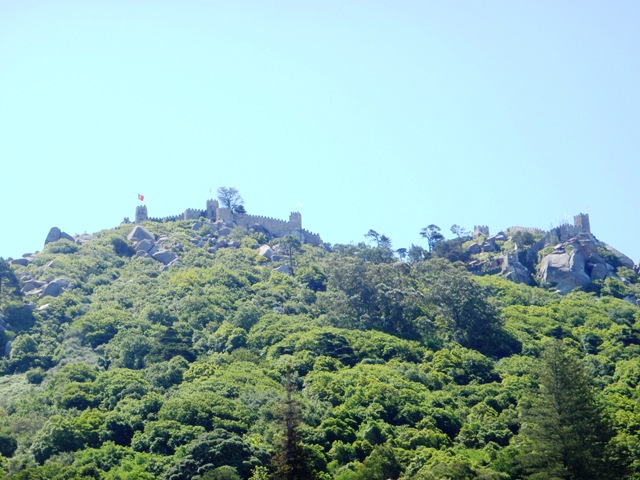 There were three in
particular that we wanted to see so with packed lunch and requisite beverages
we caught the bus to begin our one day, three castles track. Each was, in some
way, perched on or protected a hill of strategic location or beauty so there
was a good deal of up and down as we walked from one to another. By 6pm as we
exited the last one we were pretty well spent with just enough time to have a
beer in the tourist quarter of town before petting back to the bus. One of the
castles in particular, ????????, had wonderful surrounding parklands, a visit
to just that one would, in hind sight, have been a good full days outing.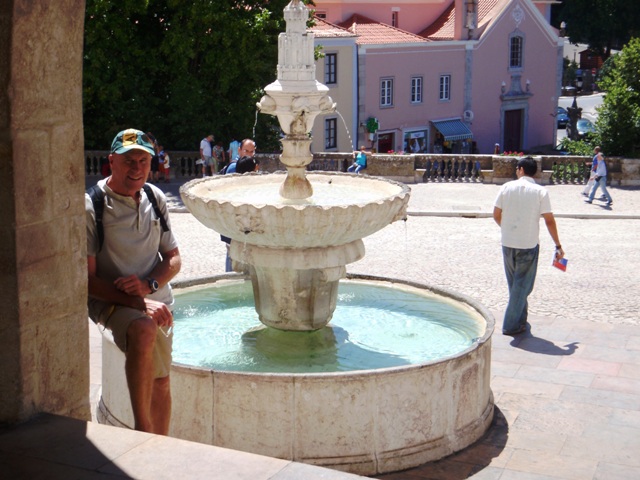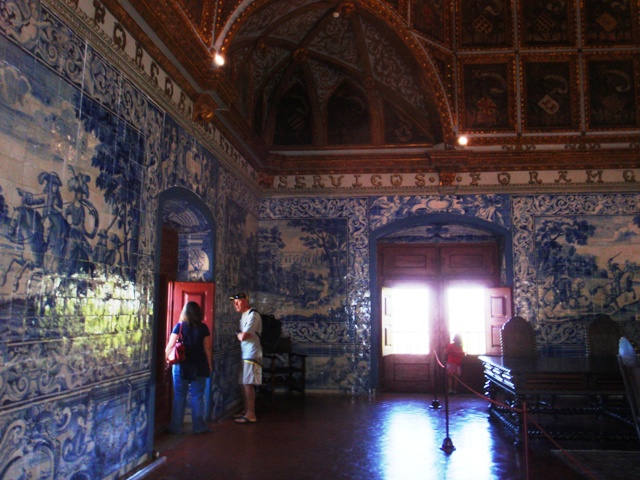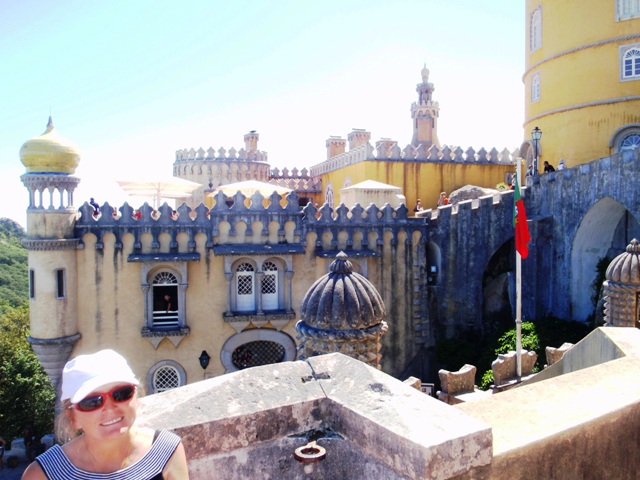 Back on Ednbal,
all "cultured out", again overlooking the beaches of Cascais  packed with holiday makers, we planned our
approach to finding a suitable marina for Ednbal and Sasha while I went to Oz
for 2 weeks. Naturally price was important but so were facilities, particularly
internet wifi to save Sasha's sanity. None of the 5 marinas in the Lisbon area
had wifi available to vessels. Only the most expensive, Cascais, had wifi at
all and then it apparently worked "sometimes". We decided to start
heading south. First port, Sesimbra, largely a fishing boat harbour but with a
yacht club and reportedly good marina facilities. First night we spent
anchored, no other cruising yachts and completely open to the South so a little
rolling. We had spoken briefly to one of the office guys who had suggested we
come back the next day to speak to someone more senior as we wanted to stay 2
weeks and their policy was for a maximum of 1 week for non members. Next day
back at the office we were told we could stay but  only in a larger pen costing almost twice as
much. It seemed someone wanted to take advantage of us so, after spending the
second night tied up to the fishing boat wharf, allowing for the 3 metre tide,
due to forecast Southerly winds, we set out for Sines an easy day sail South.